Disclosure: This post may contain affiliate links. If you purchase something via an affiliate link, I may receive a small commission—at no extra cost to you. A win for both of us! I only recommend products and services I trust.
Rachele del Nevo parks her bike every day on the corner of Piazza Della Rotonda within view of the Pantheon. It is here, right outside of Tazza D'Oro (one of the city's best known coffee shops) that she sells her one-of-a-kind souvenir drawings of some of the city's gorgeous landmarks.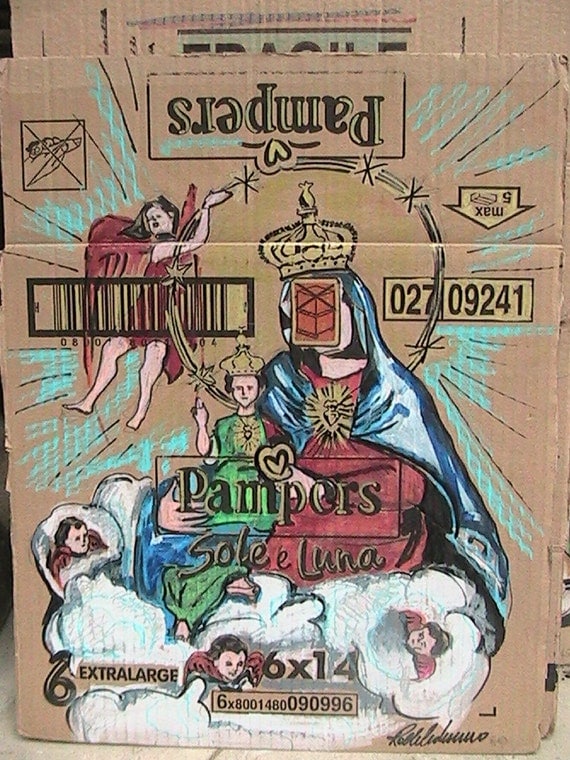 When I chatted with her one morning, I thumbed through the artwork stuffed into the basket of her Drawing Bike. There were large illustrations of obelisks and small drawings of details from churches. So many of the drawings were of familiar Roman scenes but they all felt different because of her colorful, pop art style.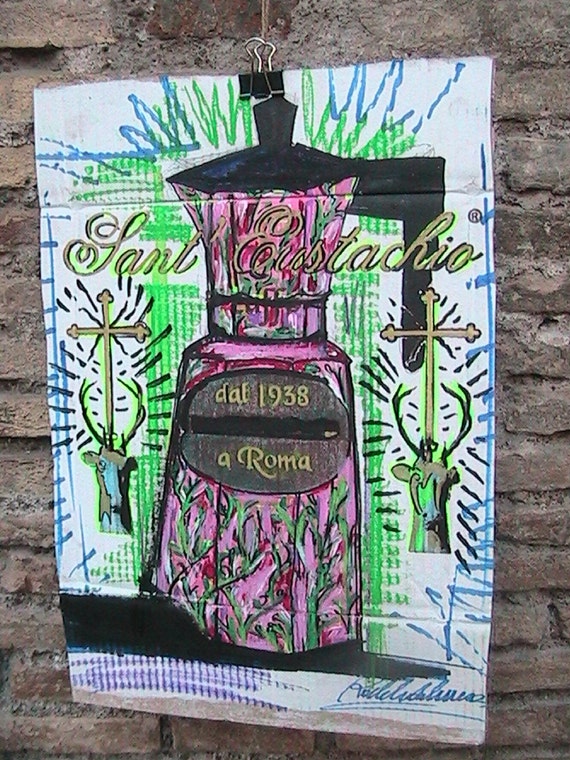 Rachele's medium? Marker on cardboard panels, most from the sides of boxes that once held everyday Italian products like laundry soap or pasta.
I was particularly smitten with an illustration of Bernini's obelisk-topped elephant, a sculpture that sits in a square less than a block from her station.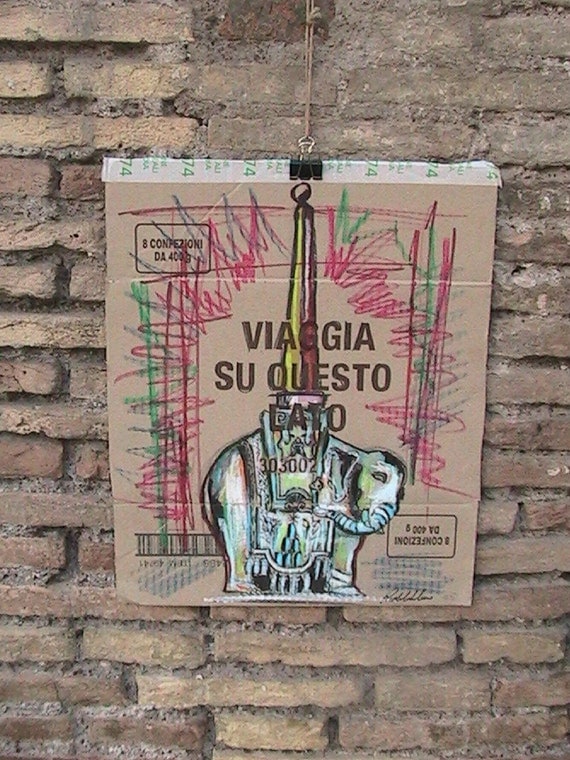 But I would have been happy to take home any one of her panels, some of which integrate brands and logos into common Roman and Italian scenes. She also does made-to-order illustrations. But I doubt you could come up with better ideas than she has already created.
People always talk about Rome being a blend of old and new. But this is really a way to bring the Roman street home with you in a way that is fresh, lightweight—and possibly worth something some day.